Independent Legal
Advice by

Solicitors.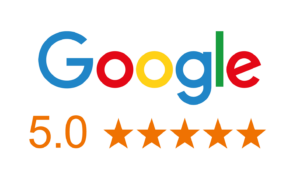 When it comes to finding a solicitor to seek Independent legal advise we understand as a client the things that matter most are trust, reliability, professionalism and peace of mind, knowing you are in good hands.
My Online Lawyer was established by a group of solicitors whom acknowledged how difficult it can be to seek for Independent legal advise. They wanted to bring a change that would improvise a new approach to providing ILAs which shall ease the clients stress having to look around for the best solicitor at a cost effective fee.
We are to have built that network of highly qualified solicitors working in many diverse firms which are committed to delivering Independent legal advise in the comfort of your own home or office. We ensure your booking is made and confirmed at a time that is convenient to you.
We only select firm of solicitors to be on our panel who we trust are able to offer you a friendly, compassionate and reliable service so that you completely understand the steps of how the independent legal advise shall be carried out.

How does it work?
We have made the process very easy for you. You do not need to go out of your way to search for a solicitor that shall meet your needs. We have already done that for you by creating a network of highly qualified solicitors whom are available to assist. You pick your date and time for your ILA and let us do the rest for you. We will ensure that we connect you to the best firm of solicitors at your desired time.
We will take basic details from you that shall assist us in booking your appointment with a qualified solicitor. Our members of team shall instantly book a consultation for you with a qualified solicitor with a firm found on our panel. You have the option of booking a FREE ten minute consultation with them to ensure you are comfortable with the solicitor handling your matter. If you are not satisfied, there is no Charge as this service is absolutely FREE.
Legal Advice Solicitors
Friendly Lawyers
Convenient Service
Online or Office
​Great service from start to finish. Prompt with timings and got back to me very quickly. Staff are very kind and helpful. Thanks a lot!
​I can't recommend this company enough! I was being looked after by Saba who was knowledgeable, helpful and give the best advise and even went over the top to sort everything. She gave me all the information I needed and more. Amazing service and she totally exceeded my expectations and I will not go anywhere else should I need further advice.
Have a question about the process? we have answered the top 5  most common questions we get asked.

Click on the button with the double arrow to see our answers.
Why do I need Independent Legal Advice?
In simple words just to ensure that you have been made aware of all the risks and future implications before you proceed further with your transaction. The lender simply wants reassurance.
We provide you with Independent Legal Advice from the comfort of your home. My Online Lawyer can book you a FREE consultation within 24 hours to discuss your needs and book you with our expert panel solicitors for independent legal advice from £140 excl. VAT. Once the appointment has taken place they will ensure the certificate meets the conditions of your lender and send the documents without delay.
Which documents will the solictor require from me?
Please ensure you have the following for your solicitor:
Proof of ID with a UK Passport

Proof of Address with a recent utility Bill

Details of the borrower and reason for giving the guarantee/surety.

Details of the mortgage offer/loan agreement.

Contact details of the solicitors dealing with the transaction.
What kind of legal advice do you provide?
Our panel solicitors provide the following:
Director's personal guarantees

Joint borrower sole proprietor mortgages ( where there are two borrowers but only one name going on the title.)

Occupier's Consent to Mortgage

Transfer of Equity

Personal loan guarantees

Equity Release

Bridging Loans

Occupier's Consent declarations

Redundancy Settlement ILA
Do I need to visit the office at anytime?
There is no need to travel anywhere as your independent legal advice is carried out virtually via video call directly with the solicitor. A face to face meeting may also be arranged directly with them should this be required.